Our team is a team of excellent professionals who together total 90 years of experience with data analysis.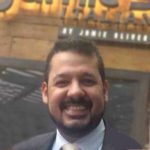 Adriano Gomes
Sales and Operations Manager
Professional with more than 15 years of IT application experience to assist auditors, controllers and governance, risk and compliance analysts to derive maximum benefit from analyzing your data for errors, fraud, inconsistencies, or opportunities for improvement. Specialist in Dadta Aanalytics, Process Mining, Risk Management, Continuous Monitoring and Continuous Audit.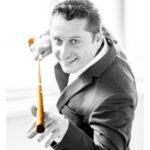 Serge de Groot
Partner - General Management & Business Development
Experienced Consultant with a demonstrated history of working in the financial services industry. Strong consulting professional, skilled in Business Process Improvement, Finance & Business Control, Financial Analysis, and Financial Planning. Initiates business development and improvement by using analytical tools such as BI, Data Analytics and Process Mining.
Karoline Borges
Marketing and Sales
Marketing internship of our company and student of Advertising and Propaganda at Universidade Anhembi Morumbi.